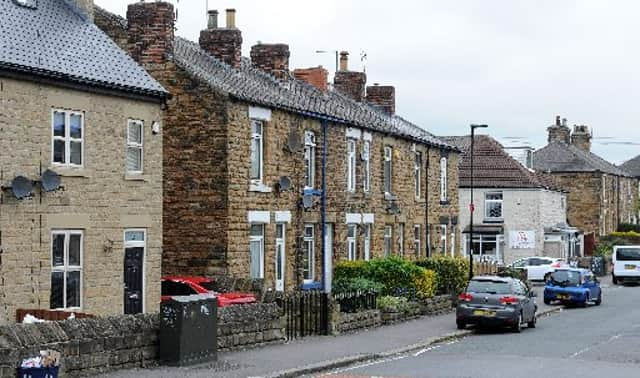 The former mining village of Handsworth has retained its strong sense of community, and there are few areas boasting such widespread activities and learning opportunities for its residents.
Situated to the south of Sheffield and close to the motorway network, it has its quirks, not least its own troupe of sword dancers who perform a 10-minute traditional dance at Christmas and on other special occasions, while carrying metre-long steel swords.
Handsworth is also the home town of actor Sean Bean, who was born and grew up there. The Sheffield United fan is known best for his role as Richard Sharpe in the long-running ITV series Sharpe, as Ned Stark in the HBO epic fantasy series Game of Thrones, and as Boromir in The Lord of the Rings film trilogy.
Many people living in Handsworth still regard themselves as villagers.The 'Friends of Handsworth' community group has octogenarian Maurice Littlewood at its helm. He works with a committee to keep abreast of plans and changes affecting the area, and helps those who are vulnerable and need support.
Handsworth's Old Rectory is now a charity, and has multiple facets, from a growing co-operative based in old kitchen gardens that has a poly tunnel, wildlife garden and shared allotment space for use by schools, youth groups and others, with pitches for anyone who wants to 'grow their own' without the responsibility of a full allotment.
The building hosts classes and groups from an art society to a brass ensemble, crafts, and belly dancing, and contains the Handsworth Museum. Its charity holds functions from a mini music festival to a community bonfire, Christmas markets and a New Year Ball for families.
Many people have lived in or around Handsworth for years, opting to stay put largely because of its villagey aspects.House prices for properties from detached and semi-detached homes to flats and apartments remain competitive, and can offer greater value than some other suburbs.
James Mee, director at Saxton Mee estate agents said: "There is still a shortage of property to meet demand in most areas, and that has been the case all year - most unusual for business and different to recent years.
"It's not been a bad year, but we would have liked to have seen more properties put on the market across Sheffield and North Derbyshire. Other cities have not been affected in the same way - Bristol is one of the hottest places in the country to live at present. Sheffield still seems to be the poor relation to Leeds and Manchester but we are getting there.
"There will still be activity up until the end of November but we'll see what happens next year now."
He continued: "Here, still, many people are waiting until they see a property they want and then lose out on it because they haven't sold theirs and are not in a strong position.
"It's all a bit baffling. People are very cautious and part of that is down to the fact that salaries have remained static for so long. Interest rates are set to go up but only by a fraction.
"More people are renting properties, especially young people who find it impossible to get on the housing ladder. And for every landlord who decides to sell up, there are more buy-to-let investors ready to come in. The tax situation may be changing and extra stamp duty affects people, but they will always see property as a sound investment."
Handsworth attracts people for its excellent transport links and easy access to the city centre and Meadowhall, he added, and a buyer can get more property for their money than perceived city 'hotspots'.
These still tend to be the outer suburbs such as Hunters Bar, Dore, Crookes, Crosspool, Fulwood and Totley, he said.