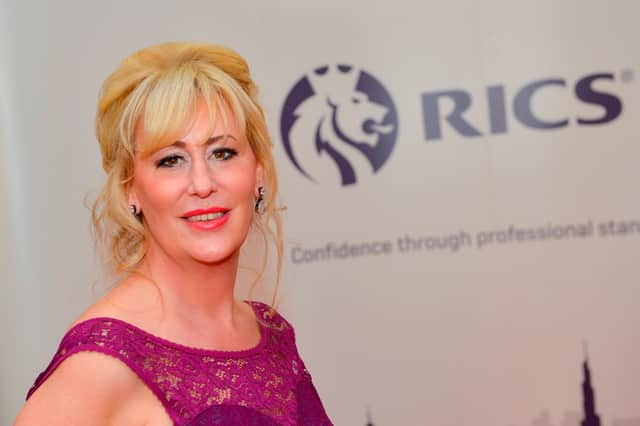 Property firms throughout Yorkshire are urged to get behind a campaign to deliver more homes for the young and homeless .
Not having a place to call home is one of the most stressful situations a person can find themselves in, and as 'stress' is the theme for this year's Mental Health Awareness Week from May 14 to 20, the Royal Institution of Chartered Surveyors is pushing its campaign to ease the plight of homeless people.
The Duke of Cambridge attended the launch of the campaign – known as Pledge150.
In partnership with property industry charity, LandAid, it aims to unite those working in the region's property sectors to raise funds and deliver at least 150 bed spaces for young homeless people by December 2018.
Pledge150 and Mental Health Awareness Week (14-20 May) are all the more poignant following a recent 'Young & Homeless' research report by Homeless Link, which revealed that over a third of young people aged 16-24 suffer from poor mental health, with 44 per cent not in education, employment or training.
The Homelessness Reduction Act came into play last month, meaning all young homeless people are entitled to support from their council, regardless of whether they are considered to be a priority.
However, of the 188 local authorities and providers that took part in the Homeless Link research, a lack of affordable housing, and supported accommodation options along with welfare benefit reform were highlighted as barriers to helping house young homeless people in Yorkshire and Humber.
Vickki Hampson, RICS regional director said: "The Homeless Reduction Act is a crucial step in the right direction, but on its own, it isn't enough. This is why our Pledge150 campaign is so important as it will see us working together with property professionals and companies, along with charities through LandAid, to help young vulnerable people get back on their feet by gaining a safe and secure place to call home."
Paul Morrish, CEO at LandAid added: "Our everyday stresses are nothing in comparison to what a person who is homeless has to deal with, which can include theft of their belongings, sexual exploitation, or physical assault and abuse to name but a few. Suffering any such harm or injustice can be overwhelmingly stressful when also having to deal with trying to find a safe place to call home."
Since the launch of the RICS Pledge150 campaign earlier this year – which coincides with RICS's 150th anniversary in 2018 - professionals working in the region's land, property and construction sectors have raised funds through a variety of fundraising events including sporting tournaments, tours of historic buildings, corporate dinners and networking events.
For more information on the RICS Pledge150 campaign – including the tools available to get you fundraising – visit www.rics.org/pledge150