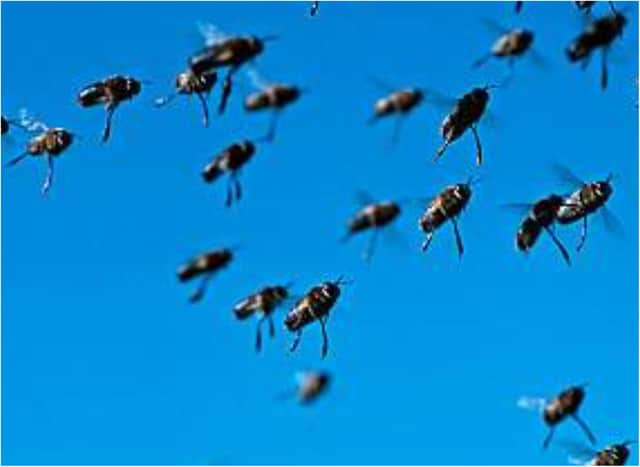 A swarm of bees has set up home in a Thorne bus shelter. (Photo: Getty)
The massive swarm was first reported in Thorne yesterday – and the insects are understood to be still swarming all over the shelter today.
The bees were first spotted on the roof of the shelter in Horse Fair Green – but now appear to have moved to the base of the structure at the junction with Finkle Street.
Locals have been calling for a local beekeeper to remove the bees from the shelter, which is right in the middle of Thorne's Market Place.
A honeybee colony swarming is a natural process.
It is the colony reproducing by the old queen leaving with some of the bees.
They leave their hive and find somewhere to hang in a cluster until the scout bees decide on their new home.