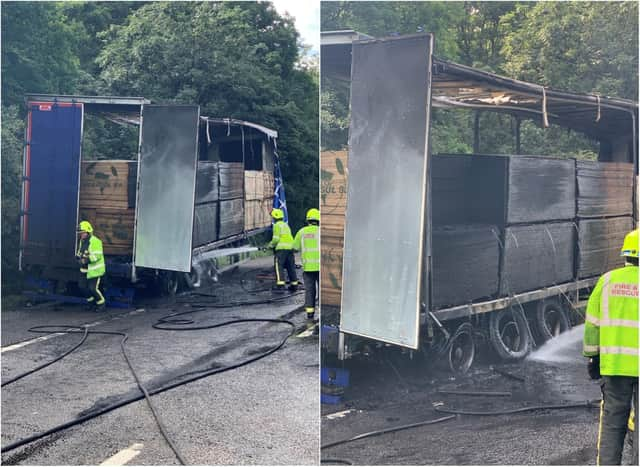 The lorry has been gutted by fire.
The HGV caught fire earlier this afternoon on the A1(M) northbound between Marr and Warmsworth and fire and police crews have spent much of the afternoon at the scene.
The closure of the carriageway has seen drivers diverting through Doncaster in a bid to bypass the incident, causing jams on local roads.
Motorists are being advised to use the A19 and A638 to rejoin the motorway at Red House while damping down and recovery of the lorry continues.
Police and Highways England have warned motorists they face delays of up to 90 minutes with traffic at a standstill because of the fire.
It is not clear what caused the lorry to burst into flames. It is understood the driver was not injured in the incident.