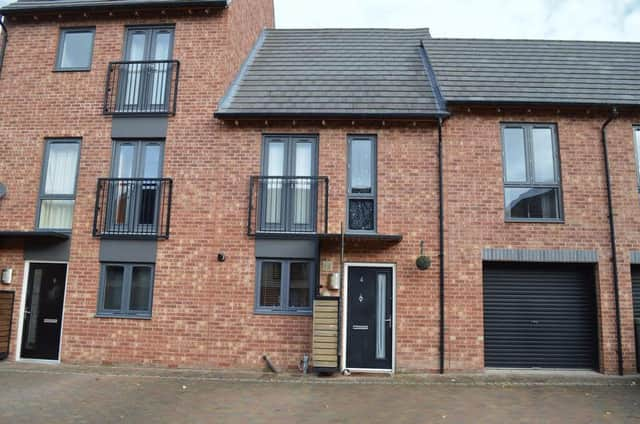 Home buyers who are looking to step back in time now have the opportunity to live in the 1940's. A 3-bedroom house in Lincolnshire has just come up for auction with Emoov and it's a perfect replica of a property from the wartime decade.
The owner of the property, Joanna Francis, is fascinated with the 1940's and has converted the home into a 1940's time capsule, with technology, decorations and amenities from the decade including an Anderson bomb shelter in the back garden, a coal fired range for cooking, a posher and tub for washing clothes manually, storage cupboards to keep food fresh, and an outdoor toilet.
You may have seen this property appear on ITV's Good Morning Britain, where Rob Robertson, the Head of History at the University of Hull describes the house as: "incredibly authentic, right down to the bottom and the finger tips, a great place."
The entire house is decorated with the decade in mind. The china in the kitchen, the functioning gramophone and an Art Deco wardrobe, among other things, are all loyal to the era even down to a photograph of King George VI and Queen Elizabeth hanging on the wall.
When Joanna first bought the house 11 years ago, she did a number of renovations in order to have the most authentic lifestyle of the decade that she loves. The modern kitchen was removed and replaced with a scullery, while the bathroom was converted back into a bedroom.
The only thing that was missing was someone to enjoy her home with who would appreciate its magic. But now she has found that special person and fittingly did so at a 1940's dance where he asked her to dance. The vintage couple are now leaving the 1940's house to start a new project together and have chosen to put it up for auction through Emoov.
For anyone interested in buying this unique property that also doubles as a museum, it is being auctioned online with the auction closing on the 27th July 2018.
It could be a great investment for anyone looking to live a more simple life, or to buy it and let it out as an experience rental property for people looking to go back in time for the weekend.
Click here to view the listing.
Adam Male, Director of Lettings at Urban.co.uk commented: "This is an excellent example of a property that has huge potential as a holiday rental for history buffs and people interested in unique spaces. While it might be tricky to find a long-term tenant, the rise of websites such as Airbnb and Home Away has seen experience rentals, such as this, become very popular across the UK."
Homeowner Joanna Francis, commented: "This property has been a real labour of love and I will be sad to say goodbye but I think it's time for someone else to enjoy it and it's time for something new. Despite using little technology in my day-to-day life, I decided to use an online estate agent to sell my house as I found the service to be helpful and I appreciate that I can use the platform at any time of the day and on my own time. It's been so easy I've even recommended Emoov to friends!"
Russell Quirk, founder and CEO of Emoov.co.uk commented: "This is a beautiful meeting of the old and new and it's great to see that even those living in the 1940's are helping spread the estate agency revolution. We're thrilled that our service and technology is at the forefront of the sector and entices people to embrace technology in order to sell their home at a fairer fee and in a more modern way."