Doncaster Ramblers - Conisbrough to Sprotbrough Circular
I was reminded of a couple of valuable lessons while out on this pleasant circular ramble of just over six miles.
By
Peter Rowsell, Doncaster Ramblers
Monday, 12th April 2021, 9:11 am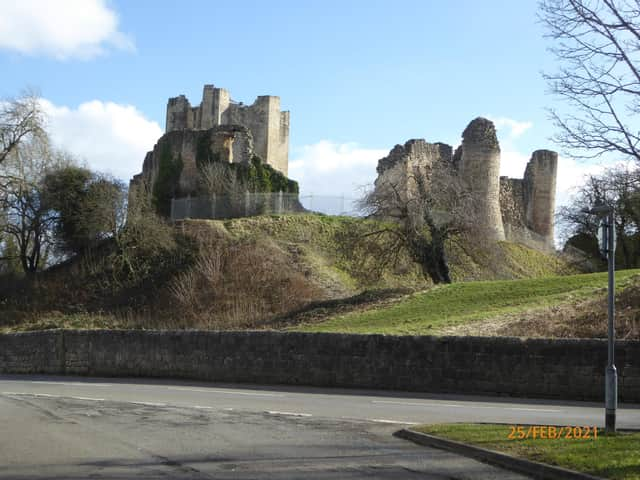 Conisbrough Castle
One, watch were you're going. It's so easy to miss a turn even with a gps map because you assume you're on the right track. Two, even after meticulously plotting a route it's all too easy to misinterpret what's on paper, and what's on the ground.
Starting on Dales Road head downhill crossing the busy A6023 Low Road and head into Burcroft Hill then right along Minneymoor Hill and left into Wingate Hill. Here the walk starts with a climb to 120ft.
1. Stay on this woodland trail for 740m and at a junction of paths turn left passing under the Conisbrough Viaduct in 450m take care not to miss another turning left (unlike I who missed it and went on for several minutes before realising my mistake) which takes you under a railway bridge then through a metal kissing gate onwards through woods with the possible sounds of shooting nearby.
It's a thimbs up for this Conisbrough to Sprotbrough circular walk
Eventually after passing the White Elephant Lime Kilns and a second kissing gate the path exits onto Hill Lane.
2. Using the pavement continue down to Sprotborough Bridge, cross and turn left into Nursery Lane.
Join the footpath at the rivers edge and continue passed the back of the Boat Inn.
3. At this point take care to veer right to avoid the busy Trans Pennine Trail. This route is quieter and affords better views over the Nature Reserve. (seats are provided in places) Shortly after entering woods, take a left turn downhill at a field edge then descend to re-join the TPT at a gate.
Conisbrough to Sprotbrough Circular walk
4. Continue on this metalised path until the magnificent Conisbrough Viaduct comes into view then turn right, walk along the base which climbs steeply to 130ft.
At the top take care to use the left hand path which stretches on for three quarters of a mile to a finger post.
During my walk along this path on the left are steps leading to a tunnel under the railway and a path through undergrowth.
I was looking for a river crossing here where there was none.
5. At the fingerpost turn left and follow the route over the river beside the derelict Earth Centre then cross the railway via the Station turning right along Low Road then immediately heading up Station Road, before turning left into Dale Road and the start.
For details visit https://www.doncasterramblers.org.uk/walks/map-of-walking-routes.html and click on walk name for map or gps icon to download file.
Follow us on Facebook https://www.facebook.com/doncasterramblers/ for route description.
Please take care when walking and follow the Countryside Code.
Follow government guidelines, you can walk outdoors once a day as part of your daily exercise – by yourself, with members of your household or support bubble, or with one other person.