Can you spot yourself in these Doncaster summer fayre photos from the 1990s and 2000s?
Take a look at these Doncaster Summer fayres full of fun and sun during the 1990s and 2000s?
Wednesday, 2nd June 2021, 3:58 pm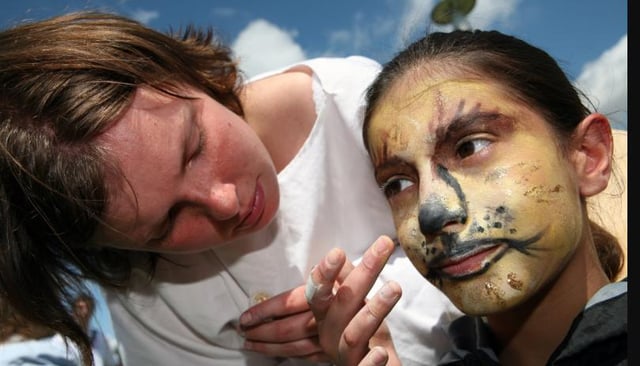 Amber Watkiss aged nine getting her face painted at the medieval fayre in 2007.
Sadly may not be any summer fayres in 2021 due to Covid-19.
But we have put together a selection of photos from fayres of the past.
They show face painting and hook a duck bringing joy to Doncaster people.
Lauren Barker aged 11 tries her hand at archery at the Autum Minster Fayre 2007.
Follow our Instagram for more retro photos here.
In these confusing and worrying times, local journalism is more vital than ever. Thanks to everyone who helps us ask the questions that matter by taking out a subscription or buying a paper. We stand together. Liam Hoden, editor.
Irish dancers perform at the Autumn Minster festival in 2007.
Summer Fayre at Owston Park Primary School in 2007.
Children help out running the grocers stall at the Owsten Park Primary Summer Fayre in 2007.
There was a medieval fayre at the Doncaster Minster in 2007.
Brother and sister Asa and Ellie Jones ages three and six enjoying a book fayre in 2003.
A psychic fayre was held at the Salutation Inn in 2003. Here is psychic medium Lorna Wilkinson.
Tickhill Methodist Summer Fayre in 2002.
Twins Chelsea and Louise Askin aged four from Dunscroft. Enjoying a book fayre at Sheep Dip Lane Primary School in 2001.
Melissa Oliver aged two giving a basket of flowers to Deputy Mayor Beryl Roberts. Wilby Carr Community Centre Summer Fayre 2000.