17 photos to make you feel nostalgic about Doncaster in the 1980s
What do you remember about Doncaster in the 1980s?
Friday, 15th May 2020, 6:19 pm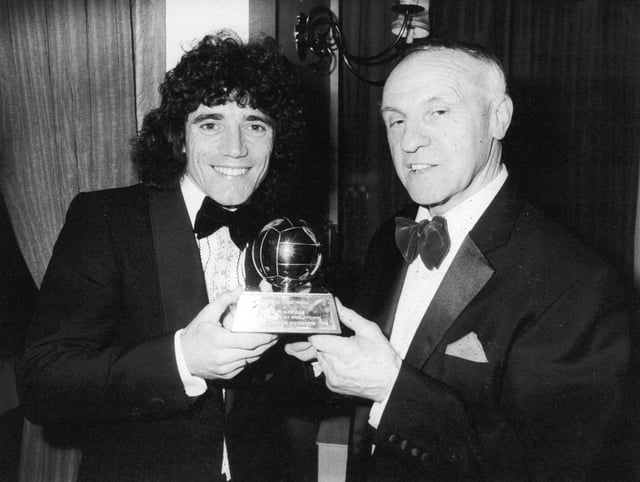 Kevin Keegan with the European Footballer of the Year Trophy, and his former manger, Bill Shankly pictured in 1980
The early 1980s are a distant memory now but here are some pictures we have unearthed from our achive to take you back to the royal wedding, street parties and miners.
Doncaster Citizens Advice Bureau in 1980
Doncaster's Tony Christie with his new Rolls Royce silver shadow in june 1980.
The Mayflower loco in LNER livery c.1980
Just some of the miners whose hard work gave the Barnburgh Colliery a high output of coal picture, May 1980
Doncaster's Bentley cinema after a fire in 1981
A combined memorial service in memory of the men who lost their lives at Bentley Colliery on November 20, 1931 and November 21, 1978, was held at Arksey Cemetery, near Doncaster in November 1981
Members of the Doncaster Youth Jazz orchestra played at the King George IV pub, Infirmary Road, Sheffield, in 1981
Hundreds visited the British Rail workshops at Hexthorpe, Doncaster to say farewell to the Deltic engines in February 1982
The Askern Colliery Band get together for rehearsals in February 1982
Craig Bulman who was on the decomissioning flight from RAF Waddington on April 2, 1982.
The Flying Scotsman pictured in Doncaster - February 26, 1983
Who remembers Butlers Ironmongers, Doncaster? Pictured here in November 1983
The view of St George's Church in 1983
Who bought a pair of shoes from Carver's?