Doncaster man who struggled with alcoholism turned his life around and is now raising money for a memorial garden
It has been a long journey for a Doncaster man who struggled with alcohol but after receiving help he has turned his life around and is now helping others.
Tuesday, 13th April 2021, 9:12 am
When the pressure of life and working in finance became too much, Doncaster man Ben Gannon turned to drink to help him to cope with the stress.
Already a heavy drinker, Ben began to drink more and more until one day he decided he had to take action to tackle his dependency on alcohol.
Ben, who had been struggling with his mental health for a few years, walked into Doncaster Royal Infirmary, asked for help and was encouraged to head to Aspire Drug and Alcohol Service.Ben now has been drink free for 17 months, is training for a new career and has turned his life around.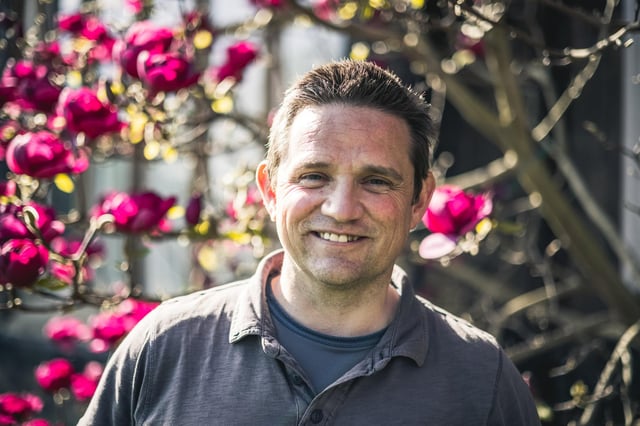 Ben has turned his life around.
He has been volunteering at community interest company Flourish Enterprises since July 2020 in the Walled Garden, he is project managing a garden initiative to help Doncaster residents who have lost loved ones and at the same time he's gaining valuable work experience.
Ben ,46, said: "I spent 20 years working in finance and accountancy roles in big organisations but the pressure built up, I cracked and used alcohol to get through it."
"Sadly this also led to divorce.
"I used alcohol to escape and to dull my mind," added Ben.
"I drank wine and beer and you build up tolerance levels to it.
"I became dependant on it and drank heavily.
"When my last work contract ran out, I gave up, I stopped communicating with family and friends and withdrew.
"I was really struggling by November 2019 and realised things were getting bad.
"I knew I had to stop drinking and seek help for my head.
"So I walked into the accident and emergency department at Doncaster Royal Infirmary and asked for help."
Ben, a dad-of-two, was admitted to hospital and after several days was discharged.
He walked into town and headed straight for Aspire Drugs and Alcohol Services on Thorne Road and asked for help.
"I started sessions at Aspire's New Beginnings in Balby where the staff helped me to change how I was thinking and through this to stop drinking," said Ben.
However, while there, he also started tinkering in the New Beginnings' garden.
Ben studied an introduction to mental health counselling and an on-line horticulture course.
He then secured work experience at community interest company Flourish Enterprises, based at Woodfield Park in Balby, in the Walled Garden which has led to the opportunity to overseeing the garden transformation.
Ben, who is attending Askham Bryan College to complete Royal Horticulture Society exams, is busy working on a memorial garden where the End of Life Care team are based at Woodfield Park.
He is also helping Flourish Enterprises raise the £17,000 needed to complete the project.
"It will be a peaceful place for Doncaster people whose family have used the End of Life Care service, called Woodfield 24, to come and meet others and remember their loved ones," said Ben.
In these confusing and worrying times, local journalism is more vital than ever. Thanks to everyone who helps us ask the questions that matter by taking out a subscription or buying a paper. We stand together. Liam Hoden, editor.