Rise in Covid cases at Doncaster Royal Infirmary
Doncaster Royal Infirmary has reported a rise in the number of patients in hosital with the coronavirus.
Friday, 18th June 2021, 7:35 am
Updated
Friday, 18th June 2021, 7:36 am
Doncaster and Bassetlaw Teaching Hospitals said last night it had two patents who had tested postive for Covid.
A spokesman said: "There are just two patients with us who have tested positive for COVID-19. This is a slight increase from last week, but manageable, and with your support in staying safe and sensible, we will hopefully see this reduce once again.
Last week the figure was zero.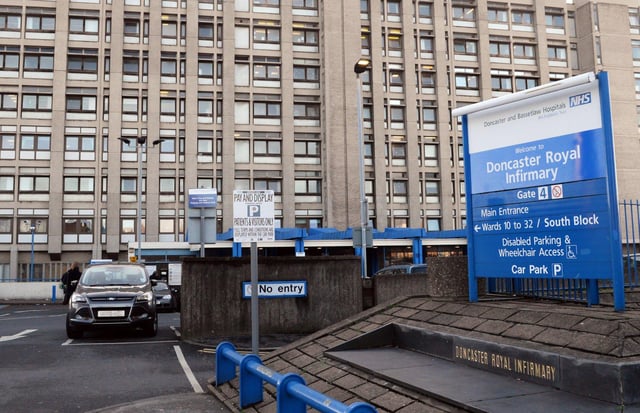 Doncaster Royal Infirmary. Picture: Marie Caley NDFP DRI MC 2
In these confusing and worrying times, local journalism is more vital than ever. Thanks to everyone who helps us ask the questions that matter by taking out a subscription or buying a paper. We stand together. Liam Hoden editor.