One in three people were home working in Doncaster during the pandemic
Around three in ten people in Doncaster worked from home at some point last year.
Wednesday, 19th May 2021, 2:46 pm
The TUC union said the trend of home working, which has been accelerated by coronavirus, could lead to a new "class divide" across Great Britain.
Office for National Statistics data estimates that 30 per cent of the 136,760 employed people aged 16 and over in Doncaster worked from home at some stage in 2020.
This was up from 16 per cent in 2019, but below the UK average average of 37 per cent last year – though rates differed significantly.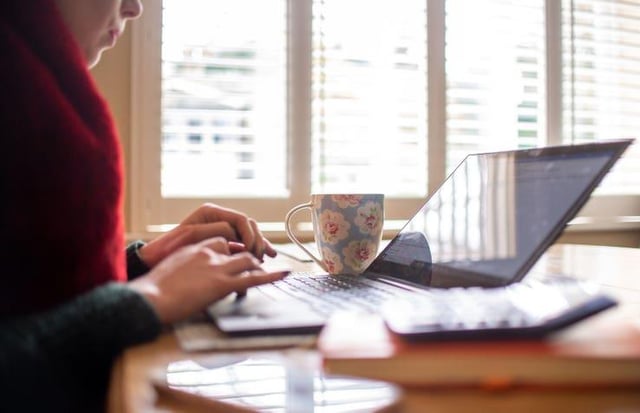 The number of home workers doubled
The figures are based on the ONS's annual population survey.
Across the UK, 26 per cent of people worked at home at some point in the week they were surveyed – more than double that of 2019.
The TUC says this trend could lead to a new "class divide", as those who have been able to work from home will find it easier to achieve more flexible working in the future.
Frances O'Grady, general secretary of the union, added: "It's likely that many workers will want to spend more time working from home than before, and it's vital that employers have positive and constructive discussions with staff and unions about how to make this work.
"A sole focus on home working rights would create new inequalities for those who cannot easily work from home.
"The Prime Minister's failure to include an employment bill in his legislative programme is a colossal failure to address the needs of working people. He must bring forward new rights to flexible working without delay."
Prime Minister Boris Johnson recently indicated to MPs that guidance encouraging people in England to work from home if they can will be dropped from June 21.
The ONS figures show people working in information and communication roles were the most likely to have avoided the office last year, with 69% saying they had worked at home.
Meanwhile, accommodation and food service employees were the least likely to home work, at just 11%.
However, separate ONS statistics show that people working from home last year were doing six hours of overtime per week on average – compared to four hours for those who had to travel to their jobs.
In these confusing and worrying times, local journalism is more vital than ever. Thanks to everyone who helps us ask the questions that matter by taking out a subscription or buying a paper. We stand together. Liam Hoden, editor.