Doncaster Council to take contract of Covid-19 track and trace
Doncaster Council will take over Covid-19 tracing from Public Health England and Government systems, bosses have confirmed.
Tuesday, 23rd March 2021, 6:00 am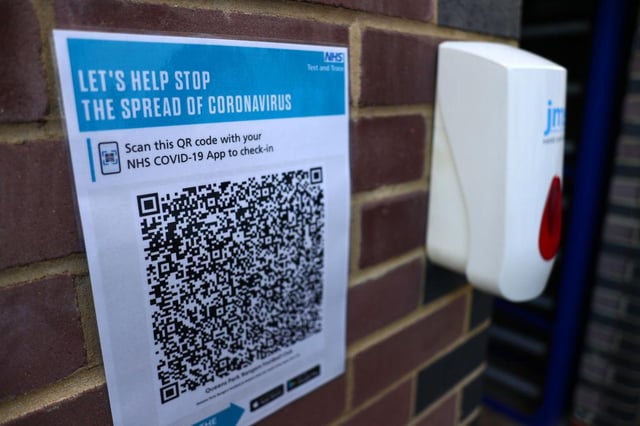 A track and trace QR code
Dr Rupert Suckling, director of public health, said in a recent meeting that borough teams from Wednesday, March 24 will take a leading role in tracing Covid-19 contacts from positive cases.
At the moment, Doncaster Council is alerted by central systems within 24 to 48 hours of a positive coronavirus test but will be dramatically reduced to one hour which aims to speed up the contacting process.
The system, which was heavily criticised for its cost and inability to trace enough people to be effective during its launch last year, prompted calls for local councils across the country to take over the system fully.
But Dr Rupert Suckling said last year that a better system initially was one where national and local systems worked together.
But after more control was handed to councils to help with tracing, figures showed that local authorities on the whole were much more successful than the centralised system in tracing contacts who potentially could have the virus.
Data showed that people were more likely to answer the phone with a local area code number than a national number they didn't recognise.
Dr Suckling said they would work with the national test and trace system and Public Health England if a positive case from Doncaster was identified as a new or emerging strain of the virus.
"It will come to the council to do the contact tracing," Dr Suckling told the Local Democracy Reporting Service.
"We do know that there is a facility in contact tracing for people to enter their own details and their contact details and there's about 20 per cent of people do it electronically.
"But it does mean that the 80 per cent will come straight to the council to contact rates and we will only use the national support either test and trace or Public Health England If it's a case, which is very high risk.
"So if for instance it was one of these variants are of concern, we would do that hand in glove with Public Health England, but realistically it means that everything is coming to the council to do instead of a national call centre.
"We do think that it will be an improvement and people will speak to a local voice, which also should be helpful."
READ MORE
*