Rising star go karter from Doncaster has big dreams of becoming racing pro
In under two years this ten year old from Doncaster has risen to the top of the go karting world - winning multiple awards and races.
Thursday, 13th February 2020, 11:45 am
Updated
Tuesday, 25th February 2020, 12:32 pm
Ty Cuthbert, 10 years old from Wadworth is making a splash in the world of go-karting.
He has competed in national championships including the SuperOne which has seen big names such as Lewis Hamilton, Jenson Button and Lando Norris at the start of their careers.
Ty's father, Chris Cuthbert, aged 47, said: "It all started when he was eight, we took him to an indoor track for his birthday and he just took to it like a duck in water.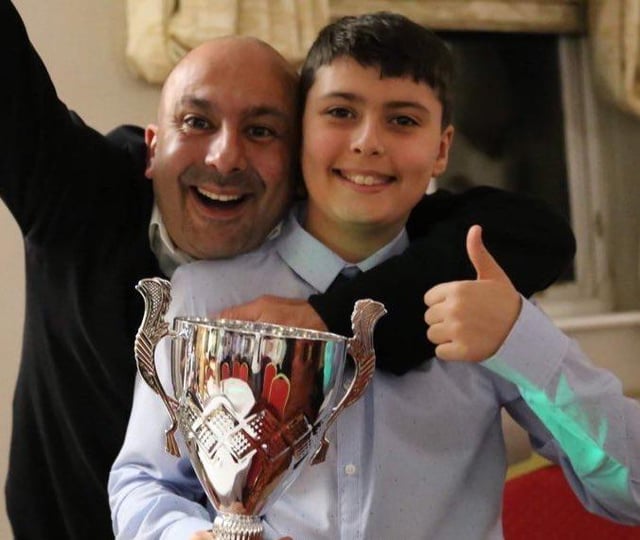 Chris with his son Ty.
"Since then he has competed against kids much older and with faster cars but keeps placing in the top."
In the 2019 SuperOne championship Ty finished in tenth place and seasoned at twelfth place overall.
During a race, Ty can be going 70mph in his kart - but he makes sure to slow things down during the week and balances his love for competing with school, making sure he always completes his homework before getting out on the track.
Chris said: "I'm incredibly proud of him - it pulls on my heartstrings every time he is recognised at an event or asked for an autograph.
"He has a beautiful nature and personality.
"He's totally enthused about the sport - it's so worth it to see his smile every time we get the kart out."
Ty hopes that his success in the go karting world will lead him onto bigger things in his future.
Chris said: "We've always been into motorsports - we watched them on TV and went to events.
"It's his dream to get all the way up to F1."
The sport is not cheap to fund and so Ty is sponsored by businesses all over the world.
From the Doncaster Rovers, Buildbase to Msportxtra.
Chris said: "It's so rare for someone at Ty's level to get the amount of sponsors that he does - it enables us to go to the events and races - just one weekend can cost £1500."