Major Doncaster taxi firm brings in big change in how it charges at night
Hundreds of Doncaster taxi drivers are insisting on payment before they set off on night time journeys under a new plan.
Thursday, 27th February 2020, 11:45 am
Updated
Thursday, 27th February 2020, 1:30 pm
Absolute Cabs, which operates 177 cars from four Doncaster offices, introduced the measure as a security for drivers and passengers, expecting it to reduce disputes. They say it follows a spate of incidents nationally such as alleged assaults.
Director Jaan Saqlain said: "As of Wednesday the 26th February, 2020, Absolute Cabs has changed its pricing policy affecting all bookings after 6pm, requiring all late night customers to pay for their journey before the driver commences in a measure to better safeguard customers and drivers.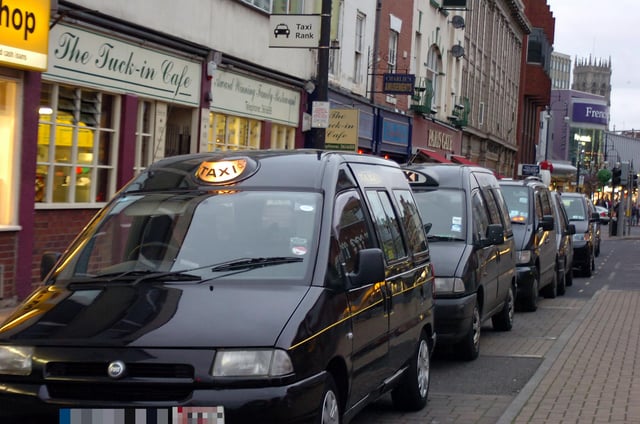 Doncaster taxi rank.
"The new policy is effective 6pm to 6am and will run for a trial period of six months. Fares will be fixed, so there is no discrepancy on mileage. Payment for journeys will need to be made prior to start of the journey.
"This will prevent those unwilling to pay from running.
"These measures are to safeguard drivers and customers.
"Customers have responded well to the change and are welcoming the news. We are the first taxi company to operate this safeguarding measure. Drivers can use their discretion at their own risk, allowing customers to pay at destination."
Jaan Saqlain, Absolute Cabs Managing Director.
It aims to reduce complaints by 90 per cent. Drivers are being trained on the new system.
Additions to fares due to waiting times or route changes will need to be applied for by the driver.