'We want to help you re-discover shopping' says Doncaster shopping outlet boss
With restrictions lifting in just a couple of weeks Doncaster's shops are getting ready to open once more and welcome customers back to a new retail experience.
Wednesday, 31st March 2021, 6:00 am
Dianne Rodgers is Centre Manager at the Lakeside Village Outlet Shopping Centre.She is getting ready to once again open the outlet after a long lockdown.
She said: "We're waiting on the announcement from Boris next week but it's looking promising that we will be able to open on April 12.
"I cannot wait for us to re-open.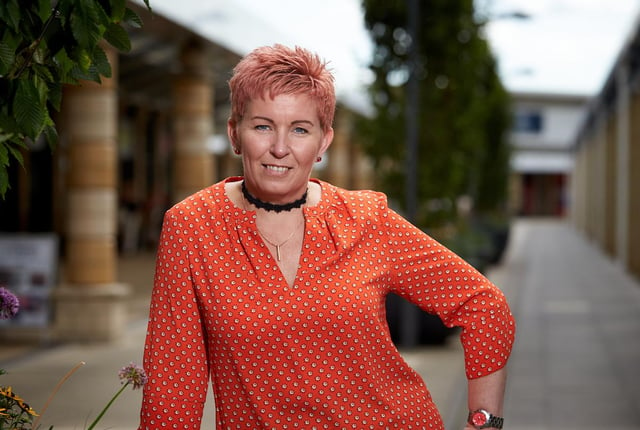 Dianne is thrilled to open the shopping centre again.
"This lockdown has been really hard for everyone and we all need a bit of normality back."
Dianne has made the decision not to hold any big events on opening day as she feels it's not responsible to encourage a large number of people to come to the shopping outlet at the same time.
"We're going for a soft opening approach," she said.
"We have to be mindful that we don't know how busy we will be and we don't want our regular customers to feel uncomfortable.
If all goes to plan they will be able to open on April 12.
"It felt responsible to do it this way."
When the centre does re-open there will be a limit on how many people can enter shops, social distancing will still be in place and outside queues will be commonplace.
Retail staff are already back in the shops getting ready for the big reopening day.
Many are having to remove the winter stock they had out before the lockdown with summer items.
Deep cleans and stock deliveries are taking place for the next couple of weeks.
LakesideVillage Outlet Shopping Centre has a lot of outside space with Dianne is looking to optimise on.
Costa Coffee will have an extended outside seating area and benches have been placed throughout the centre so that customers can meet up with friends and relatives whilst enjoying a drink outside.
The children's outside play area will also be open which Dianne says is one of their most popular attractions.
In the summer Dianne said that they hope to bring back their outside cinema but this is dependent on restrictions.
Dianne said: "We want to help people rediscover shopping again.
"Sharing experiences with friends and family again is so important for everyone."
In these confusing and worrying times, local journalism is more vital than ever. Thanks to everyone who helps us ask the questions that matter by taking out a subscription or buying a paper. We stand together. Liam Hoden, editor.