Starmaker Eliot Kennedy has got the X Factor - VIDEO
STARMAKER Eliot Kennedy has got the X Factor.
Thursday, 22nd September 2011, 8:47 am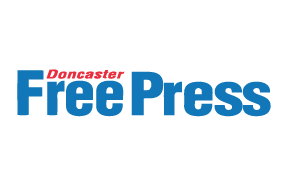 Take That, Bryan Adams, Boyzone, The Spice Girls, Aretha Franklin and Celine Dion have known it for years.
He's written and produced some of their biggest hits including Everything Changes, When You're Gone, Picture Of You, Say You'll Be There and many, many more.
But South Yorkshire's Grammy and Ivor Novello Award winner - one of Sheffield's best kept secrets until recent years - now looks set to become a household name.
He's landed the top new job on TV's top show.
As the X Factor's Producer for Artiste Development he will be helping to turn more of this year's finalists into chart stars, just like he's been developing some of the biggest stars in pop behind the scenes for the past 21-years.
He will be living in the house with the finalists and preparing them for the live shows - then a career in pop. He was at judge Kelly Rowland's Miami home last week as they filmed some of the finalists getting through.
VIDEO: Press the play button to watch our special video report. Click the External Link in the column on the right to weatch on YouTube - this can also be viewed on Apple devices, including the iPhone, iPad and iPod.
Eliot is the obvious choice for the dream job. His best friend is new judge and songwriting partner Gary Barlow. He's also worked with Simon Cowell for years. They already know he's the best in the business.
Now the rest of the world are about to find out why and Eliot is preparing for the fame which the show will inevitably bring.
But he's hoping to use that to promote his charity work.
He will celebrate with a night of songs and stories, featuring X Factor guests and others he has worked with, for his One Song Foundation - a fundraising organisation he set up to help change the world one song at a time, with projects to support local, national and international worthy causes.
Previous sell out shows and downloads have helped to raise thousands of pounds in the past three years for homeless and cancer charities in Sheffield.
An intimate acoustic show at Sheffield City Hall's Memorial Hall next Thursday, September 29 - tickets just £10 each - will help The Raggedy Doll Company, to provide toys for needy children, which is being launched by his Sheffield singer songwriter pal Philippa Hanna.
Joining them will be X Factor star Andy Abraham - Eliot is producing his album - X Factor Boot Camp stars The Reason 4 and Katy Bullock, with other special guests including swing sensation Paul Pashley and Kenny Thomas. Other surprise guests are being lined up for the HSBC backed show.
In an exclusive chat - watch our video interview in full at thestar.co.uk/video - he told The Star: "Simon Cowell and I have worked together for years. Even though he's not involved with this series he's still overseeing it and very much part of it. We've always got on brilliantly through the years and done several projects together.
"Gary Barlow is my best friend and asked me if I would get involved. We talked about it over dinner, about what I would bring to it and he said that was what they are after.
"I've been developing artistes all my career, from The Spice Girls to SClub, Five and Blue. That's what I do.
"The thing with X Factor is you have such a short window of time. So I've got to spend as much time as I can with them. I'm going to be working with everybody. I'm actually living in the house with all the artistes, which is going to be interesting.
"The Boot Camp I did was great and we found some great talent. I was able to make a point of showing the judges that.
"I feel like I'm already playing a valid role and it's great the artistes are responding to me. We are developing great relationships.
"I have to do what I do, regardless of whether there's a camera in front of me or not. So you get really good at the camera being invisible.
"The thing I'm always looking for in an artiste is honesty and making them real.
"It's already clear that we've got a bunch of brilliantly talented people. I'm confident this is going to be the best X Factor ever."
* Tickets for Eliot Kennedy and Guests, promoted by LGI Enterprises at Sheffield City Hall's Memorial Hall, on Thursday, September 29, are £10 each, subject to booking fee. Buy from the City Hall, call 0114 2789 789, 0114 2565656, buy on-line at sheffieldcityhall.co.uk, motorpointarena.co.uk or arenaticketshop.co.uk
TAKING STEPS WITH HITMAKER TO REUNITE
TAKE That did it. The Spice Girls tried it. Now Tragedy chart-toppers Steps are hpoing to break back into the charts - with the help of Eliot Kennedy
The Sheffield hitmaker was their first choice to produce a comeback single, which will feature in a TV documentary following their return, called Steps Reunion, on Sky Living, from Wednesday, September 28, 9pm.
The four-part series will follow the reconciliation of the band, who formed in 1997 and subsequently sold more than 15 million records in the UK, with 14 consecutive top five singles before acrimoniously splitting up in 2001.
Band members Ian 'H' Watkins, Lisa Scott-Lee, Lee Latchford-Evans, Claire Richards and Faye Tozer agreed to reunite in the run-up to the release of a greatest hits album.
But Eliot, who features in episode three, has made a new single with them and now their are plans for an album and tour next year - if the public wants them back,.
"We've made a single. And that's exciting, in itself. It's a cover. I'm not saying what it is yet, as it's a time sensitive thing - but it's a great record that everyone knows and loves. It's a guilty pleasure for most people. And they do a brilliant job of it.
"They all sing together for the first time - all five of them singing lead vocals, which they've never done before. It was always just Clare, mainly. This sounds ensemble. It sounds like a band but it still sounds like Steps.
"Steps ended on a high, like Take That. They didn't dwindle, like the Spice Girls did. And I think that's a good thing. It should be on demand - if there's a demand, I'm sure there will be an album."
EAST MEETS WEST WITH NEW SUPERGROUP BLUSH
GLOBETROTTER Eliot Kennedy has been jetting all over the world to find and produce the next big thing, called Blush - a Pan-Asian equivalent of The Spice Girls.
The band consists of five girls, each from a different Asian country, featuring Victoria, from China, Alisha, from India, Natsuko, from Japan, Ji Hae, from Korea and Angeli, from the Philippines.
The super-group, a fusion of East meets West pop - currently number three in the US dance charts - is the the culmination of his Project Lotus TV talent search filmed in Hong Kong and to be broadcast with the band's UK launch next year.
"We found five girls from each country and took all 25 back to Hong Kong where I ran an Academy, with Philippa Hanna as vocal coach,'' he said.
"We ended up with five gorgeous, multi-talented and now multi-lingual girls. You'll be hearing a lot about them. It's a fantastic project.
"It was an amazing life changing experience for me - the biggest eye opener and the most amazing thing I've ever done.
"I've just come back after recording them in LA and literally this morning I've finished the mix for what is going to be their first radio record. So yes, Made In Sheffield. There's a very strong Yorkshire thread running through it."