Andy gives the lowdown on his career
ANDY Fairweather Low formed the hit group Amen Corner in 1966 but forgot to include himself.
Tuesday, 30th September 2014, 10:00 am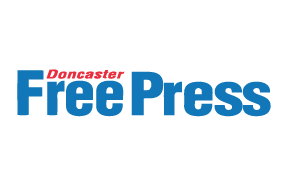 Andy Fairweather Low
"That's right," he laughs.
"I'd been the guitarist in a band when I put Amen Corner together, but then there was no job for me!"
He had recruited Neil Jones as the guitarist, and the band didn't need two axemen.
"So I sang," he says simply.
With the soul-based repertoire, the Welsh septet had hits with the likes of 'Gin House Blues', 'Bend Me Shape Me', 'High in the Sky' and the chart-topping 'If Paradise is Half as Nice', before splitting in 1970.
Some of the band formed Fairweather, but after one hit, Andy decided to go solo and 40 years ago, his first solo hit, 'Reggae Tune' entered the charts.
More solo success followed with 'Wide Eyed and legless' and 'La Booga Rooga' before Andy's chart career seemed to falter.
However, he was not done with music and taking up the guitar again with a vengeance, he soon became one of the worlds' premier guitarists and the man to call if you were off on a world tour.
"I also spent a lot of time learning and listening," he says, coincidentally after having just finished rehearsing for the day.
"One of the reasons Amen Corner split was that I wanted to play guitar again." He explains: "Unlike some of the greats, I wasn't a natural guitarist. I've had to work at it and I do so every day."
And he must be practising well because last year he appeared at Madison Square Gardens playing 'Gin House Blues' in a show celebrating the worlds' best guitarists.
"I looked around me and thought, 'what the heck am I doing here among this lot?'."
Andy's services have been called upon by the elite of the music world: Bob Dylan, George Harrison, Eric Clapton and Roger Waters are just four legendary figures with whom Andy has toured.
But since 2007, Andy has concentrated on a new band – The Low Riders.
"We recorded our first album in 2007," he says. "And after a few changes, we're very settled."
Along with Andy on guitar, there is drummer Paul Beavis ("Paul was with me back on my solo hits in the seventies." says Andy), Dave Bronze on bass and ex-Wizzard member Nick Pentelow on woodwind.
The music the band plays covers many styles, as Andy explains.
"We cover everything really; blues, skiffle – all sorts. I do stick the hits in, but there's lots of other stuff like Donegan, Presley... I could go on forever."
"We also play some instrumentals like 'Apache', 'Peter Gunn' and 'Tequila'.
Andy will be playing twice in the area: at the Hayfest in Hayfield on October 3 and at the Pavilion Arts Centre, Buxton, on November 23. at